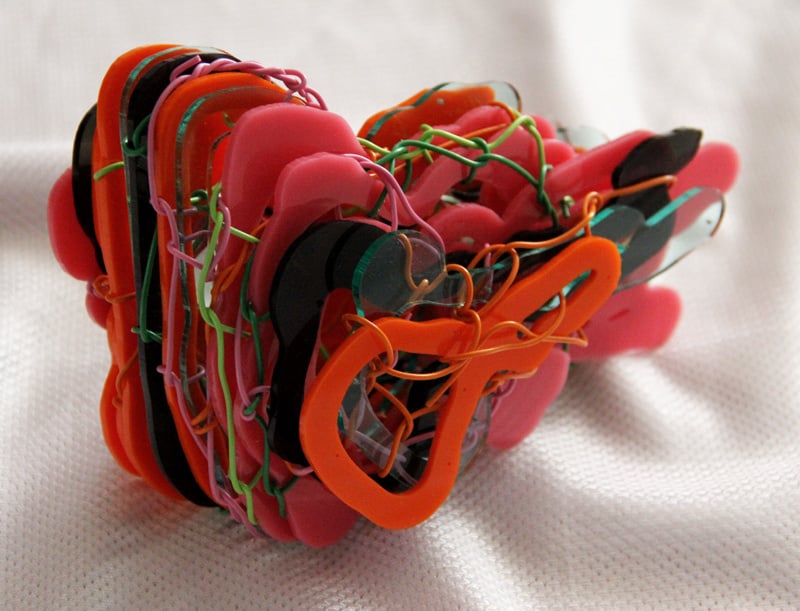 Mike Andrews, 'Servant'
$

100.00
---
---
plexiglas sculpture, with unique variations from edition to edition, approx. 4 x 6 x 4"
Mike Andrew's work emerges from the gleefully absurd intersections of maximalism and thrift, scary and funny, and traditional craft vs. sci-fi aesthetics. Often inappropriate in one way or another (be it humor, scale, use of material/technique, or taste), his sculptures and animations challenge our notions of how good art behaves, an interjection of joy and surprise rather than a container of concrete meaning.
For Mike Andrews's artist's multiple, we present variations on an object assembled from cut plexiglas in vibrant colors.